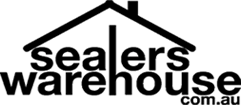 Products by Brand

Aqua Mix

Sealers

Cleaners

Lithofin

Solutions Sealers

STONETECH®

Maintenance Packs

Internationally respected brands Aqua Mix, Lithofin & Solutions

sealerswarehouse.com.au carries a huge range of products from sealer's and coatings to cleaners and problem solving products. Our prices are competitive and give you the ability to shop online, we also back up our products with first class customer service.

Delivery to your front-door anywhere in Australia

All sealerswarehouse.com.au products are available to all locations within Australia. We do not currently ship to international locations but if you have an inquiry we may be able to assist.

sealerswarehouse.com.au

A product for your every need

sealerswarehouse.com.au has a product for just about any of your needs. With our easy to navigate product listing you will be able to find what your after in no time.

Not sure what product you need?

Check out the product guides from the manufacturer or try our PRODUCT SELECTOR above. Each product has MSDS and TECH Data attached, if you require assistance please do not hesitate to email us.

The right product for the right job

Remember it is important to get the right product for the right job. Use our PRODUCT SELECTOR, if you are still not sure of what product you need please contact us and we can steer you in the right direction.

All orders are dispatched usually within 24 Hrs of receiving you order. We use only the best carriers to ensure that your product in on time and in one piece.